The focus of Beacon 1040 is in providing tax return preparation, accounting, consultation, and tax planning services to individuals and small businesses.
Business Services
Small Business Accounting
Payroll
Cash Flow Management
Bank Financing
New Business Formation
Internal Controls
Tax Services
Tax Preparation
Tax Planning
Tax Problems
Experienced Atlanta CPA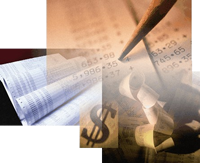 Beacon Financial was established as a full service CPA firm to serve the tax, accounting and consulting needs of individuals and small businesses in the Atlanta area. We strive to strike the perfect balance between small, local, attentive service and professional experience and expertise.
We believe that listening is the foundation of a lasting client relationship built on trust and respect. Our goal is to provide financial leadership, guidance and advice that you can really use to help you grow your business and become more successful.
Ambrose Etomi, CPA, MS
Ambrose Etomi, CPA, MS is the principal of Beacon Financial, Certified Public Accountancy. The firm, which was founded in 1997, provides complete tax services as well as financial statement preparation, financial projections, cash flow management, business valuation services and business development planning. These services are provided to a wide variety of businesses in the Atlanta Metropolitan Area.
During his career as a Certified Public Accountant, Mr. Etomi has built a reputation as an expert in tax and business consulting for self-employed businesses and owners of closely held corporations. He has been engaged in extensive tax research, tax planning and tax law compliance for the past 16 years. Mr. Etomi is skilled in dealing with Federal, State and local tax authorities.
Mr. Etomi received his Degree in Business Management from Pace University. Additionally, the National Association of Certified Valuation Analysts has certified Mr. Etomi as a business valuation analyst. He is a member of the Georgia Association of Certified Public Accountants and the National Association of Certified Valuation Analysts.